+++Corona Update+++ 
Dear patients,
we are still here for you. The hygiene and disinfection protocol in our practice has been significantly increased. Please visit our Facebook page to find out more about the specific measures we have taken and to read the latest updates.
Please wear a mouth-and-nose protection when entering the practice and disinfect your hands.
HAVE YOU BEEN ABROAD? DO YOU HAVE COLD SYMPTOMS? If so, please postpone your appointment by 2 weeks.
If you are unsure whether you should visit our practice, please call us – you are welcome to call Mrs. Rampacher or the chiropractor of your choice for advice.
All chiropractors wear mouth and nose protection.
Welcome to the Chiropraktikzentrum Berlin
Our new address:
Spichernstr. 15, 10777 Berlin  ~  Directly at the U-Bahn station "Spichernstraße" (U3 and U9)  ~  T: 030 84 18 34 06
Chiropractic – Your health in focus
Misalignments can arise from many reasons in our bodies – among other things due to incorrect movements and strains, incorrect posture, stress or injury. They put strain on our nervous system, which creates pain and enhances the bad posture.
Chiropractic is a gentle, painless and effective type of treatment to remove blockages of vertebrae and joints. With targeted, small, fast movements the Chiropractor "liberates" the joint. The muscles around can relax again, the pressure on the nerves decreases and the normal joint functionality returns again. Regular treatments help to stabilise the state of health and to stay permanently free of symptoms.
Among the most common complaints in daily practice are headaches, neck and back pain (cervical syndrome, lumbago, sciatica, herniated disc) and pregnancy complaints that occur due to hormonally related pelvic instability and as a result of improper loading of the joints due to the unaccustomed weight displacement.
All the Chiropractors at Chiropraktikzentrum Berlin have studied abroad for five years (full-time) and qualified with the title Doctor of Chiropractic (DC) or MSc Chiropractic.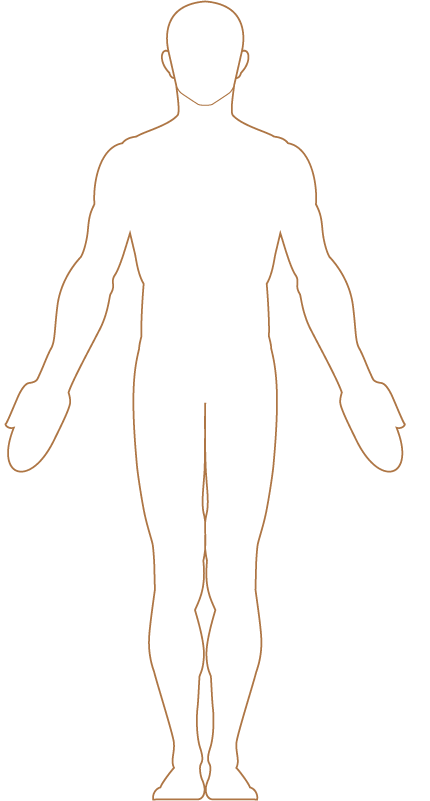 Chiropractor (m/f/d) wanted:
We are looking for graduate (M.Sc./M.tech.chiro or DC) chiropractors who would like to join our team (full- or part-time employees). Please enquire at 
info@chiroberlin.de
Dear patients,
Chiropraktik Zentrum will continue to stay open this week. We endeavour to provide our patients with the safest and most hygienic care.
According to the latest and strictest recommendations from the international health guidelines, we will be massively decreasing the patient frequency in our clinic.
We will do our best to contact you although if you are not contacted please call the clinic prior to your appointment. This way we can discuss and ask you questions regarding your health and whether your treatment will be postponed or is necessary.
If you can answer yes to the following please contact the practice immediately;
1. If you feel sick due to fever, colds, flu or pneumonia.
2. If you are chronically ill or immunocompromised. (MS, diabetes etc).
3. If you are currently pregnant.
4. If you have traveled in the last 14 days.
5. If you feel like you've come into contact with anyone that has tested positive with the corona virus.
If you need to speak to a practitioner, notify the reception and a practitioner will call you back for further guidance.
We are doing our best to cater to everyone's needs but please ensure you follow these tips when coming into the practice this week:
1. No shaking hands.
2. Use one squeeze of disinfectant when entering the clinic.
3. Avoid touching furniture and objects in the waiting room, we have removed all toys, reading material and drinking water from the waiting room and will only allow one patient at a time to wait in this area.
We would like you to ensure you that we are adhering to all cleaning and disinfection guidelines and are doing everything we can to minimise the risk of transmission in our practice.
For daily updates please keep eyes on our Facebook or call the practice immediately.
Yours truly,
The Chiroberlin Team.
Chiropraktik Zentrum, Berlin.