+++Corona Update+++
Dear patients,
we are still here for you. The hygiene and disinfection protocol in our practice has been significantly increased. Please also visit our Facebook page and our blog (see below) to learn more about our activities and to read the latest updates.
Please wear a mouth-and-nose protection** when entering the practice and disinfect your hands.
HAVE YOU BEEN ABROAD? DO YOU HAVE COLD SYMPTOMS? If so, please postpone your appointment by 2 weeks.
If you are unsure whether you should visit our practice, please call us – you are welcome to call Mrs. Rampacher or the chiropractor of your choice for advice.
All chiropractors wear mouth and nose protection.
**From 20.01.2021: According to the current federal-state resolutions, medical masks are to be worn in public transport and in shops henceforth. These are surgical masks as well as masks of the standard KN95 or FFP2. We kindly ask our patients to wear such a mask when visiting our practice, as it offers better protection for everyone.
Welcome to the Chiropraktikzentrum Berlin
Chiropractic – Your health in focus
Misalignments can arise from many reasons in our bodies – among other things due to incorrect movements and strains, incorrect posture, stress or injury. They put strain on our nervous system, which creates pain and enhances the bad posture.
Chiropractic is a gentle, painless and effective type of treatment to remove blockages of vertebrae and joints. With targeted, small, fast movements the Chiropractor "liberates" the joint. The muscles around can relax again, the pressure on the nerves decreases and the normal joint functionality returns again. Regular treatments help to stabilise the state of health and to stay permanently free of symptoms.
Among the most common complaints in daily practice are headaches, neck and back pain (cervical syndrome, lumbago, sciatica, herniated disc) and pregnancy complaints that occur due to hormonally related pelvic instability and as a result of improper loading of the joints due to the unaccustomed weight displacement.
All the Chiropractors at Chiropraktikzentrum Berlin have studied abroad for five years (full-time) and qualified with the title Doctor of Chiropractic (DC) or MSc Chiropractic.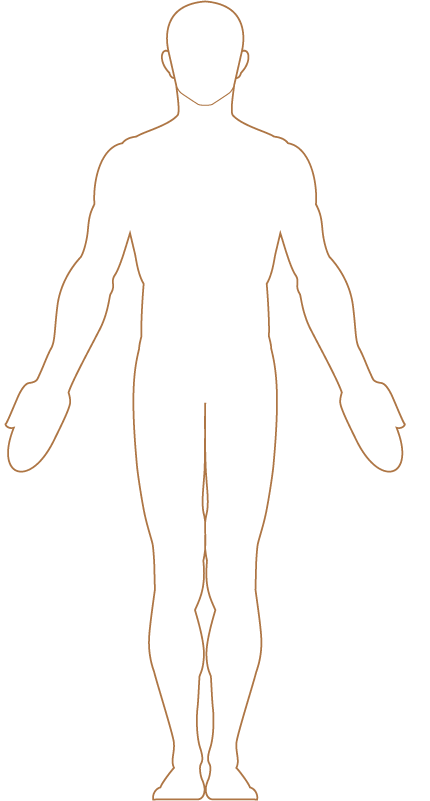 Chiropractor (m/f/d) wanted:
We are looking for graduate (M.Sc./M.tech.chiro or DC) chiropractors who would like to join our team (full- or part-time employees). Please enquire at 
info@chiroberlin.de
Matt has been a great team member and will very much be missed, not only by his numerous patients but also by his colleagues. Ellen Vopel takes over his patients and work. We have found a worthy successor in her! Like Matt, Ellen is very interested in sports and has accompanied Matt in his work over the past few weeks in order to familiarise herself with Matt's techniques and some of his patients.
Despite all recent restrictions, Matt had a very good time in Berlin, but in the end the longing for his family and Australia was just too great.
All patients still have the opportunity to make an appointment with Mr. Hender until October 8th.
We wish Matt all the best and good luck for the future!